The history of Nokia phones - Movie Edition
[Credit: Paramount Pictures]
Hello Nokia phone fans, we're back with another trip down memory lane inspired by the 10 Year Challenge. We've all heard about the famous banana phone appearing in The Matrix, but where else have Nokia phones popped up in pop culture?
More than just a brand that offers cutting-edge design and pushes the mobile phone industry forward, Nokia phones have appeared on our screens more times than we can count. With this in mind, here's a brief history of where the Nokia name has made a mark on Hollywood.
Lethal Weapon (1987) -- Nokia Mobira Talkman
An early example of Nokia technology saw Danny Glover pick up a Mobira Talkman in Lethal Weapon. When he wasn't fighting drug traffickers in Los Angeles, Glover's Roger Murtaugh was making calls on the supersized phone.
The Saint (1997) -- Nokia Communicator 9000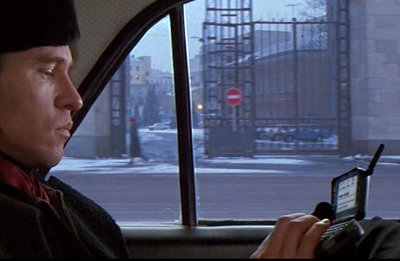 The Nokia Communicator 9000 made a name for itself as one of the market's first smartphones. Packing a punch (as well as a hefty price tag), the Nokia Communicator 9000 became even more famous when Val Kilmer used one in the 1997 remake of The Saint.
The Matrix (1999) -- Nokia 8110
Probably the most famous Nokia phone to feature on our screens was the Nokia 8110 in The Matrix. The futuristic action movie featured a modified version of the Nokia 8110, aka banana phone and was used by Keanu Reeves. The Nokia 8110 has become one of Nokia's most iconic models, which is exactly why we selected it to join our Classics family with the New Nokia 8110.
Charlie's Angels (2000) -- Nokia 8210
At the turn of the century, Nokia worked hand in hand with McG's Charlie's Angels. Cameron Diaz, Lucy Liu, and Drew Barrymore all helped promote the petite handset while the titular Angels worked hard to save the world. When the phone was launched, it even came with customized Charlie's Angels branding.
Fantastic Four: Rise of the Silver Surfer (2007) -- Nokia 770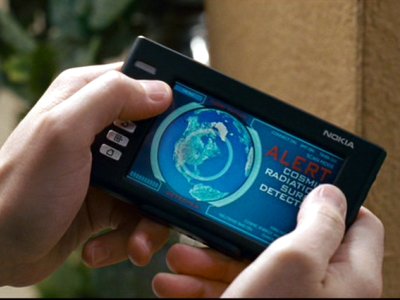 Even superhero movies aren't exempt from featuring Nokia phones. 2007's Fantastic Four: Rise of the Silver Surfer featured Ioan Gruffudd as Dr. Reed Richards / Mr. Fantastic. Richards put his brilliant brain to good use and ran his various machines through a Nokia 770.
The Dark Knight (2008) -- Nokia 5800 XpressMusic
You could barely move in 2008's The Dark Knight without coming across Nokia phones.  A prototype version of the Nokia 5800 XpressMusic was used by Bruce Wayne, while elsewhere, everyone from Morgan Freeman's Lucius Fox to Gary Oldman's Commissioner Gordon picked up a Nokia handset.
Star Trek (2009) -- Nokia ringtone
That iconic Nokia ringtone can be heard in J.J. Abrams' Star Trek reboot. Chris Pine took on the role of James T. Kirk and when behind the wheel during a high-speed chase, the unmistakable sound of Francisco Tárrega's "Gran Vals" -- albeit a futuristic version -- can be heard.
Tron: Legacy (2010) -- Nokia N8
As the long-awaited sequel to Tron, 2010's Tron: Legacy featured Garrett Hedlund as the lead and a de-aged Jeff Bridges. When Hedlund's Sam Flynn went in search of his missing father, he used a Nokia N8 to bypass the security systems.
Transformers 3: The Dark of the Moon (2011) -- Nokia X7
When the Transformers movies were still being led by Shia LaBeouf, the Nokia X7 had an impressive cameo in the third movie. Nokia even held an exclusive premiere of Transformers 3: Dark of the Moon to help promote the Nokia N7.
Man of Steel (2013) -- Nokia Lumia 925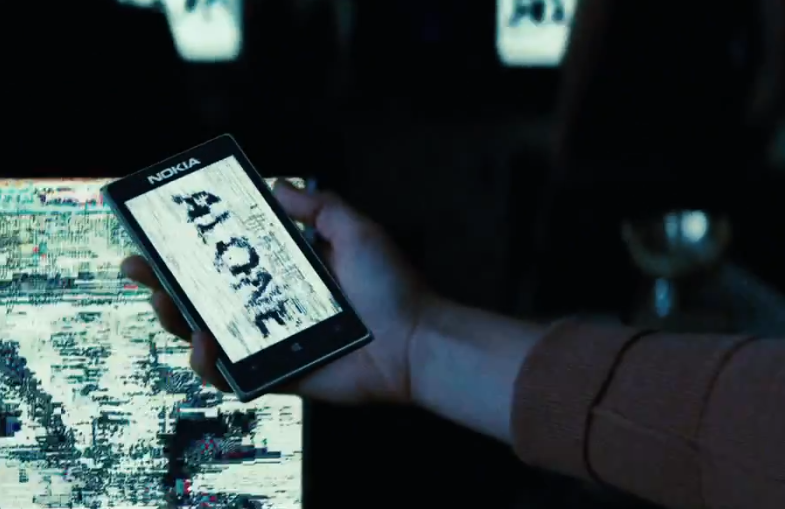 When Zack Snyder tried to kickstart Warner Bros.' DC Extended Universe, an exclusive partnership with Nokia meant the brand appeared all over the superhero blockbuster. There was a special app created for the movie, limited edition Man of Steel covers for the Nokia Lumia 925, and Nokia was a big presence at the movie's world premiere in New York.
Mission: Impossible – Rogue Nation (2015) -- Nokia Lumia 930
The Mission: Impossible movies are notorious for their product placement, but did you spot the Nokia Lumia 930 in the fifth movie? Jeremy Renner was new to the franchise and can be seen getting to grips with the Nokia Lumia 930.
Now you know where to find some of these classic Nokia handsets, you can go back and see for yourselves. Did you know Nokia phones were in so many movies and shows? Let us know in the comments below.
Comments